Criminal Investigation Department recovers Kenya Power equipment in Juja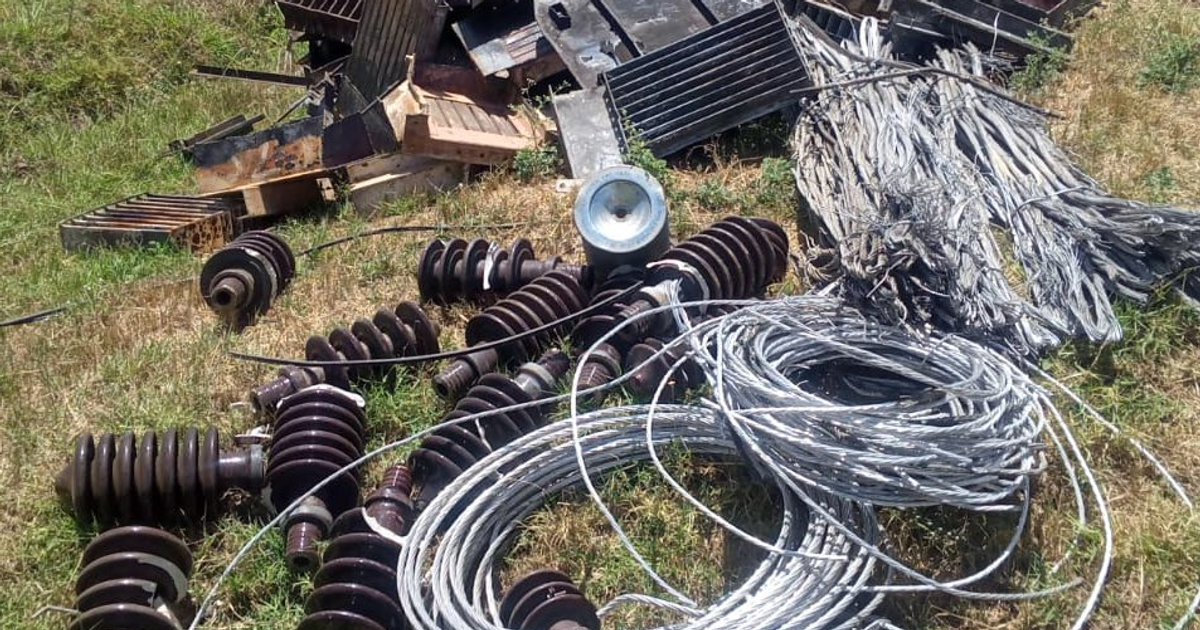 According to the Department of Criminal Investigations (DCI), the equipment estimated at millions of shillings was found in a scrap yard in Matangi, Juja.
"DCI detectives from the Headquarters Operations Branch raided a scrap yard where several vandalized KPLC transformers, rolls of aluminum conductors and assorted materials were recovered," read a tweet from Management.
Thuku and Githitu were found at the crime scene where a container full of steel bracing from critical electricity transmission pylons was also recovered. The third suspect, King'ori was arrested later.
"Following the raid, Johana Thuku and Stephen Githitu were arrested and arraigned in a court in Thika for the offense of vandalism. revealed DCI.
Scrap dealers refuse licenses
The arrest comes two months after President Uhuru Kenyatta banned the scrap metal trade due to rising cases of vandalism targeting critical national infrastructure.
The ordinance halted the scrap metal trade until proper guidelines are put in place to regulate the sector.
This was in a bid to stem the vandalism of critical infrastructure and following the collapse of electricity transmission towers in the Embakasi area of ​​Nairobi which plunged the city into a blackout of a day.
On Thursday, March 10, Cabinet Secretary for Industrialization and Commerce, Betty Maina, told parliament that while the department had listed more than 700 businesses in commerce, only 91 had applied for a license since the president announced the ban.
The Scrap Board, established by the Scrap Metals Act 2015, regulates the industry, including licensing. Maina said the number of companies seeking a license had increased from about 20 registered before January.