Government plans to use genealogy research in criminal investigations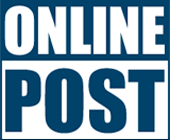 You never know with citizen proposals that get the 50,000 signatures required to be discussed by politicians.
Sometimes they are laughed at by the government and other times they are briefly entertained before falling by the wayside.
But not this one, it seems.
A citizen proposal relating to police using genealogical research to solve serious crimes pushed the government to act.
The Department of Justice has instructed the Rigspolitiet State Police to investigate the possibility of using genealogical research in the investigation of murders and heinous crimes – and if possible to ensure that the police begin to use technology as soon as possible in relevant business.
"It's very important that the police have the tools to solve crimes like murder and rape," said Justice Minister Mattias Tesfaye.
"Genealogical research can improve police investigations, but it also raises important legal issues that need to be resolved."
READ ALSO: First foreign fighter convicted of treason
Helped catch the Golden State Killer
The ministry argues that the use of genealogy research should require the approval of a court order and the creation of a state consent-based database where Danish citizens can voluntarily register their DNA.
The use of genealogy research in criminal investigations involves the comparative analysis of an unidentified DNA profile with a search of the central registry of DNA profiles in an effort to find a match with someone in their family tree.
It can increase the chances of criminals being caught and help solve cold cases that date back years.
The technique is already being used in the United States, where dozens of cold cases – some involving crimes committed decades ago – have been solved.
Perhaps the most famous case is the one involving the Golden State Killer, Joseph DeAngelowho was apprehended in 2018